Beginner's Guide to Hot Yoga
BEGINNER'S GUIDE TO HOT YOGA
Welcome to your beginner's guide to hot yoga! Trying new things can be really intimidating, especially when you've never done them before. I recently tried hot yoga, alone, for the first time, with no idea what to expect. I took an L so you don't have to – check out TLF's hot yoga guide to help you feel more at ease when walking into that studio for the first time.
What to Bring:
Hot yoga requires a little bit more gear than traditional yoga. You will definitely need water, because you will be H-O-T! Most studios give first time yogis a rental yoga mat, a slip-less yoga towel, and a smaller towel for neck/face sweat. Note that the smaller towels aren't a requirement; but they're nice to have when your face is dripping wet.
What to Wear:
This is an important one. If you're not wearing the right clothes, you can get overheated, which in turn will make you feel reallllly uncomfortable. And if you're uncomfortable for the duration of the class, you won't be able to enjoy the workout.
I made the mistake of wearing cotton to my first class. Twenty minutes into the class and I was drenched in sweat. My shirt began to feel heavy and I could feel my "zen" fading. If you only take one piece of advice from this blog, let it be this: wear moisture-wicking clothing to hot yoga.
For my second class, I wore the TLF Haven Sports Bra and Dyrad Legging set. Best decision ever! This set has advanced technologies that allow for the following:
Infi-StretchTM Technology - provides 4-way stretch and bounce-back properties, helping keep that original shape and fit every time you put it on, and providing support in all the right places.
Infi-DryTM Technology - provides moisture wicking properties that help keep you dry and cool.
Infi-DefenseTM Technology - helps create an anti-microbial layer of protection from odor-causing bacteria.
Infi-SoftTM Technology - produces superior hand and body "feel," providing unmatched comfort.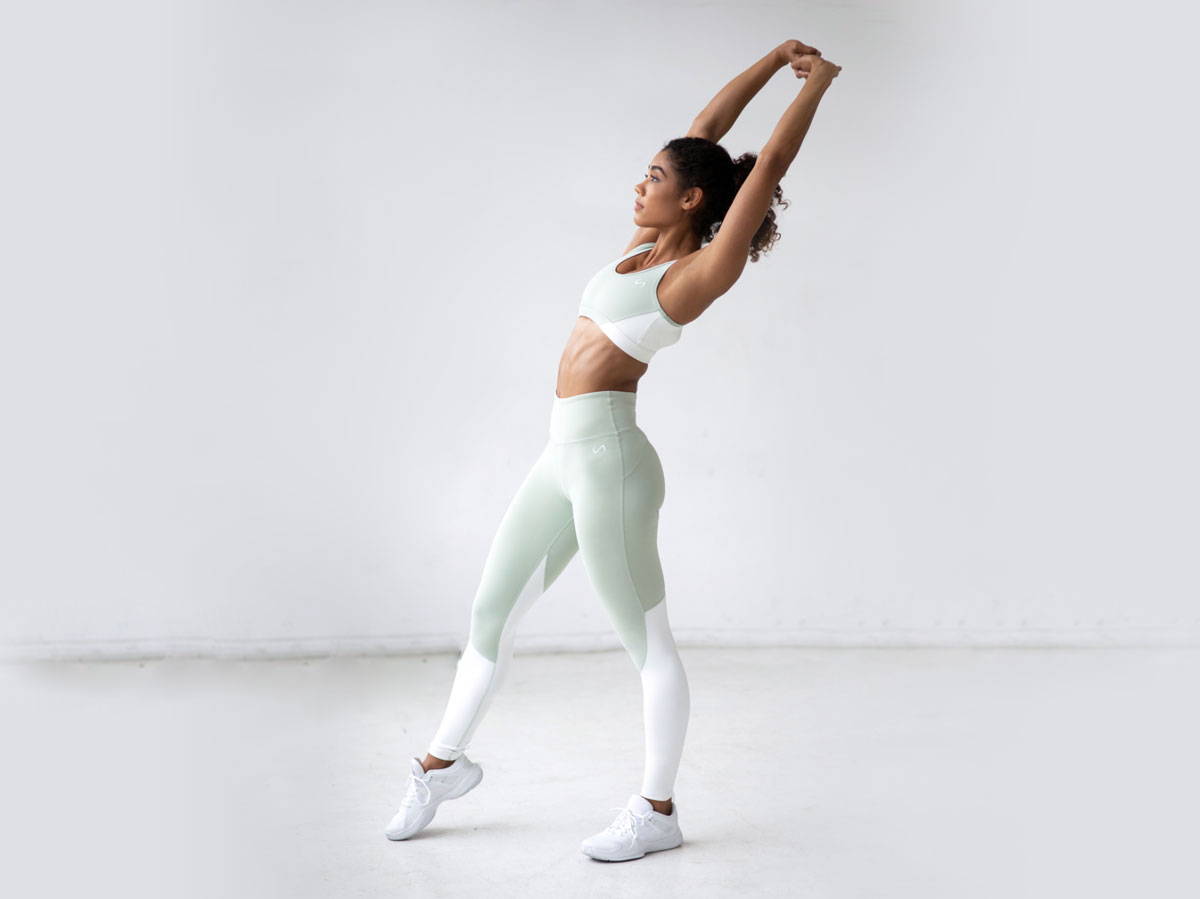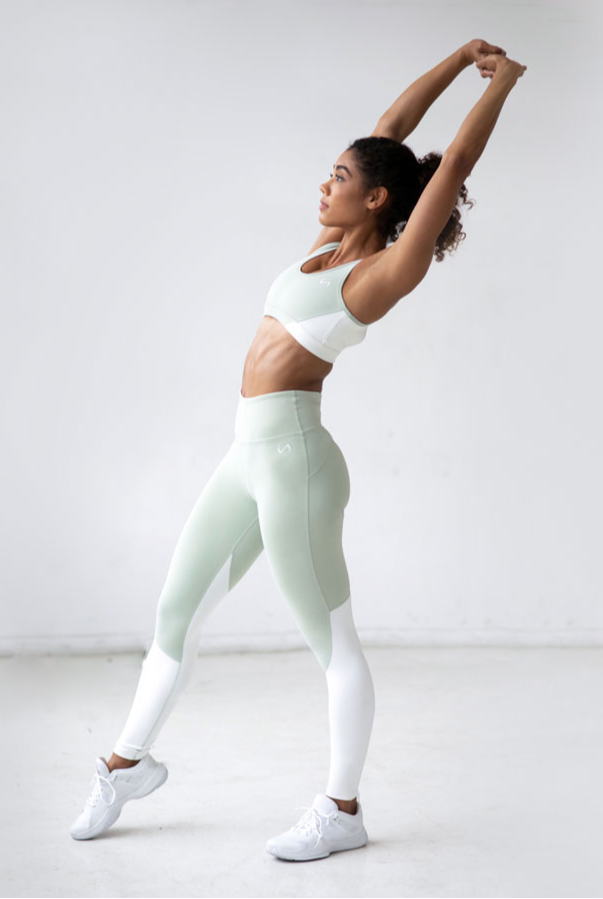 Not to mention, this is set is to die for. I'm not kidding when I say I got so many compliments on my outfit when I wore this. (the cute boy in my class also talked to me when I wore it. Coincident? I think not.)
If you prefer something with a tad more breathability, I recommend the TLF Rhea Biker Shorts and the matching Oasis Bra. The Rhea Biker Shorts feature athletic pinhole detailing for added ventilation, which will help keep you cool when those temperatures turn up. The Oasis Sports Bra provides high impact support, keeping your body secure while allowing you to move freely and comfortably. Both the biker shorts and sports bra come in three colors: Surf, Navy, and Black.
For the same amount of breathability, but with more coverage try swapping out the Rhea Biker Shorts for the Spiral Capri, and throw on the Aria Tank!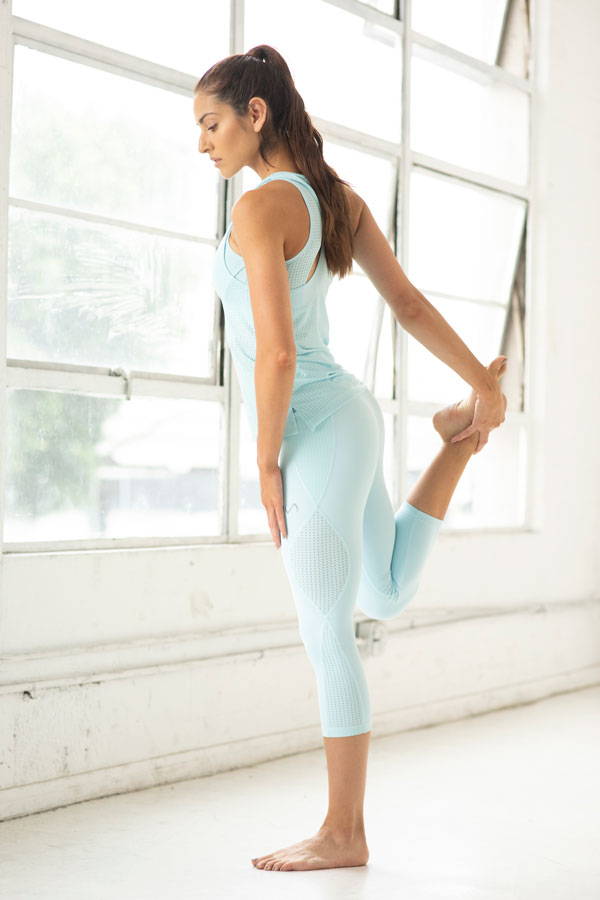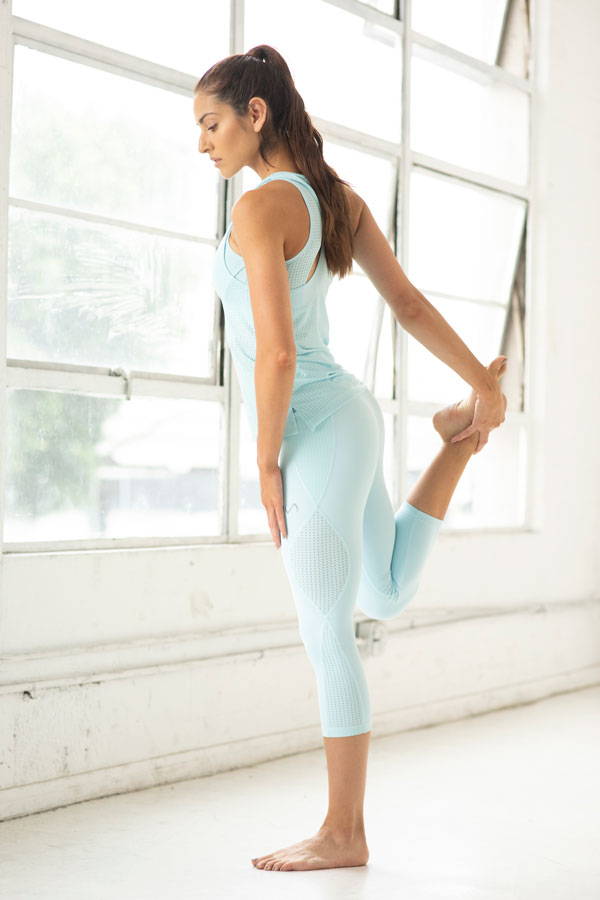 What to Expect During Class:
Basically, you stay on your mat the entire time. Like any fitness class, you will listen to the direction of the instructor. I accidentally took the advanced level class (oops), so I literally had no idea what I was doing. But take my word for it, it's really easy to follow what the people around you are doing. So, if you get lost or confused, just look at the person in front of you for guidance. Each instructor adds their own flare to each class, so try out a few until you find one you thoroughly enjoy.
Hot yoga can take a while to get used to, but nonetheless, it increases your strength, flexibility, energy, and re-connects your body to your mind. Find comfort in the discomfort, and continue to TAKE LIFE FURTHER.
Namaste ॐ
*Discount codes cannot be combined and must be applied at checkout.
---